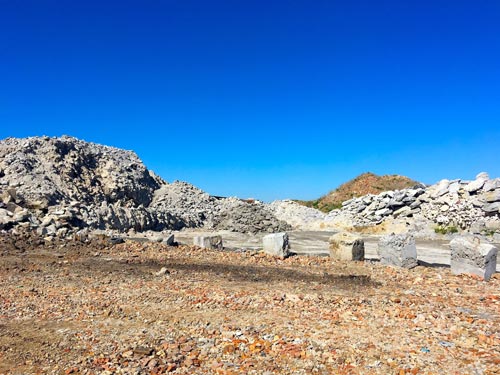 EcoCrush is a family-owned business that was establish in 1999. We have been doing concrete recycling for more than 20 years, using the latest technology and equipment. We believe in promoting environmentally-friendly and sustainable practices in building and construction. This is the reason why we provide you with high quality and viable recycled crushed rock products with superior compaction and constructability, that will surely last.
We are dedicated to providing you with a convenient and free site to tip your concrete. EcoCrush is focused on recycling concrete in an efficient and effective manner. We specialise in producing crushed rock, 100mm spoils rock, crushed asphalt, screened or sieved topsoil, and road base.
Located in Dandenong South, our site is easily accessed off of Western Port Highway. Our well-maintained and large tipping facility accepts all load sizes of concrete, whether big or small. On site, loads that are 6m3 or bigger are free of charge. Smaller loads will incur a fee.
It is our goal to be the solution to your tipping needs, while making a concrete difference through recycling. Remember, every concrete that you bring to us for recycling helps the environment and this matters a lot.
Feel free to browse our website and check the products that we have for offer. For enquiries, you may Contact Us.